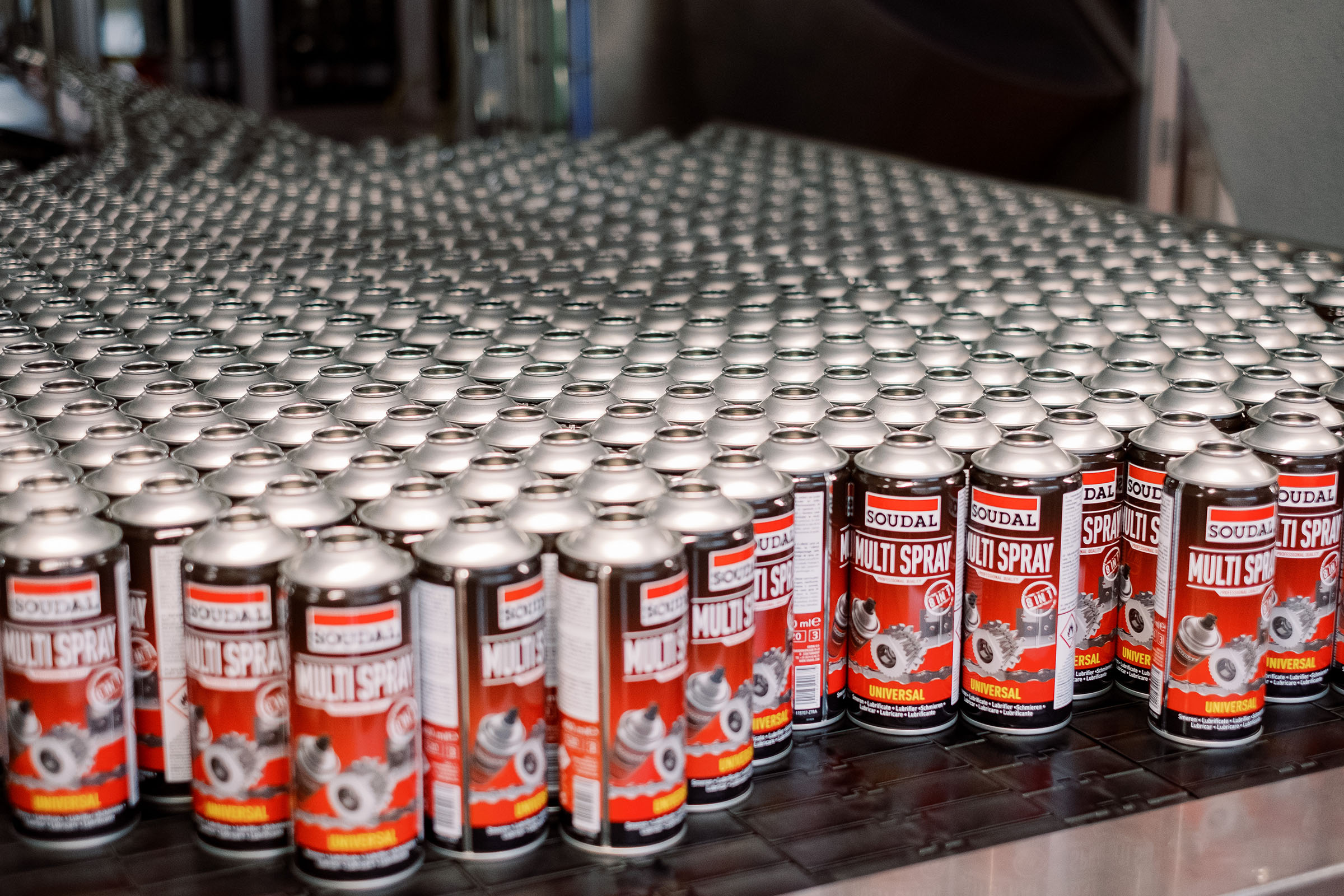 Your partner in professional aerosol filling
Aerotrim N.V. is part of the Soudal Group and a leading player in the European market of aerosol manufacturing.
With a core focus on innovative product development, automated production and customer-oriented quality control, Aerotrim is specialized in the manufacturing of a wide variety of privatelabel aerosol solutions, all to the highest quality standards.
Since 1965, Aerotrim has been known for professional contract filling of specialist aerosols in the automotive, industrial, household and cosmetic industry.
More than 20 million aerosols are produced annually at the state-of-art production facilities in Pelt (Belgium) and distributed to private label customers worldwide.
Aerotrim values flexibility, innovation and service with an emphasis on ecology, production safety and sustainability.