Aerotrim is preferred supplier in a wide variety of aerosol product ranges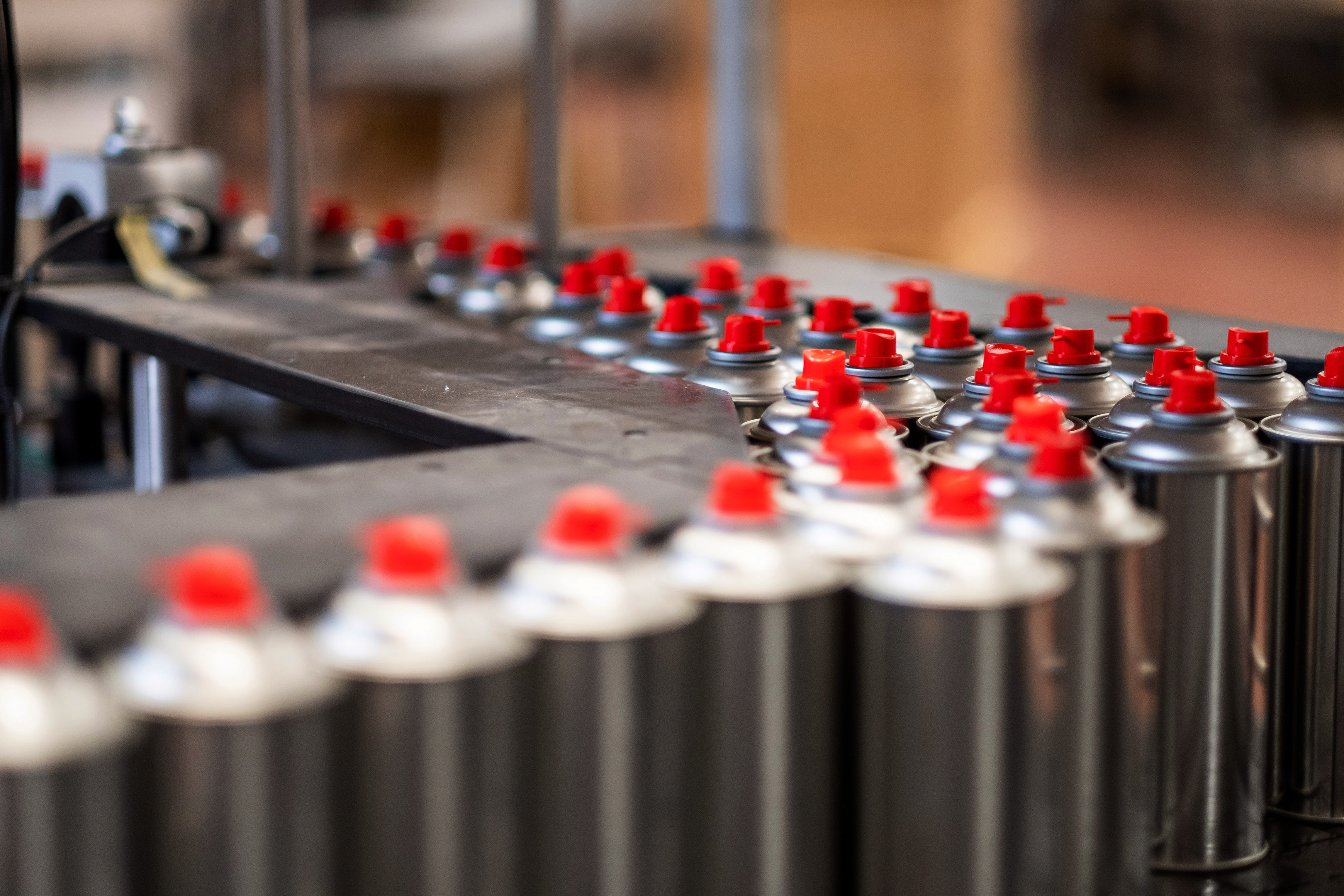 Car & bike maintenance
A complete and multifunctional range of maintenance products, tailored to the specific requirements of each type of vehicle.
This range offers a large collection of cleaners for frame, engine and interior.
Industrial applications
A complete range of lubricants, rust treatment and cleaning products, coatings and protection agents for the optimal performance and an extended life-cycle of machines, engines and tools.
Multi-spray: moisture-resistant, rust-resistant, multifunctionally applicable, finished with PTFE, graphite, etc.
Household & cleaning
Cleaning products for all applications, to make life easier!
High performance glass cleaners with a short drying time, a streakfree result, perfectly suited for both industrial and domestic use.
The cleaning foam (available with or without perfume) sticks to the dirt without dripping, increasing efficiency and guarantees striking depth effect. The sprays can be used vertically and horizontally.
Beauty & cosmetics
Create your own look!
A wide variety of hair care products, produced with carefully selected ingredients, according to Aerotrim's unique formula's.
Nourishing collections with attractive perfumes that keep the hair in perfect shape without sticking or tangling.
Hygiene
Our multifunctional disinfectant spray and spray gel for hand hygiene and small surfaces.
Registered according to European standards PT1 & PT2; with approval number.